INDEPENDANT SMALL BATCH ADVENTURE WATCHES
Venturian WatchWorks U.S.A. is an American watch brand. Our watches embody the spirit of exploration, self discovery and enduring value of design and style from sea to summit.

Each watch is inspired by timeless sport watch design with a dash of adventure. Bold, super-light and crafted with originality for all of your pursuits. Developed with military-grade partners to ensure durability and quality all at an attainable price.

THE WILDSIDER 38MM SOLAR TITANIUM COMPASS WATCH
---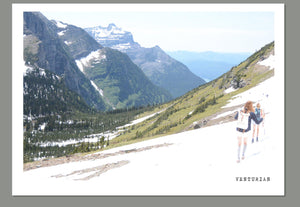 Designed To Give Back
Even though more people got outside during the pandemic numbers are down 13% since 2007 according to the Outdoor Foundation's Outdoor Recreation Participation Study.
There are extreme health benefits so Venturian is committed to investing 5% of profits to The Outdoor Foundation
"The Outdoor Foundation is dedicated to getting people outside for their health, the health of communities and the health of the outdoor industry. Through community investment and groundbreaking research, we work with partners across the country to address equity barriers and help make the outdoors accessible for all." —The Outdoor Foundation
Getting outdoors reduces stress and anxiety, helps us face and overcome obstacles in real time, helps us understand our world... not to mention the wild amount of fun to be had in this endless playground.  
The Dispatch
---
A compass watch bezel is a rotating ring or scale surrounding the watch face, marked with cardinal directions (N, S, E, W). It is a valuable tool for approximate navigation...
TIME TO UNPACK THE VENTURIAN CASE DESIGN What is the significance of a watch's case? The short answer is—everything. It is so significant, in fact, that some consider it the...
An overiew of my new fat bike — a FRAMED Minnesota LTD 27.5 as well as a few time stealers that can sack your precious time drafted for one of the...